Embark on a Journey of Discovery and Empowerment!
Overview:

Are you ready for a life-changing experience? Join us from August 13-19 for a 7-day spiritual retreat and pilgrimage in Olympus, Greece! This immersive experience, packed with practices, meditations, and hikes, will help you reconnect with your inner power, rediscover natural instincts, and gain fresh insights into your life. This journey promises adventure, connection, and a profound understanding of the Laws of Power that govern our existence.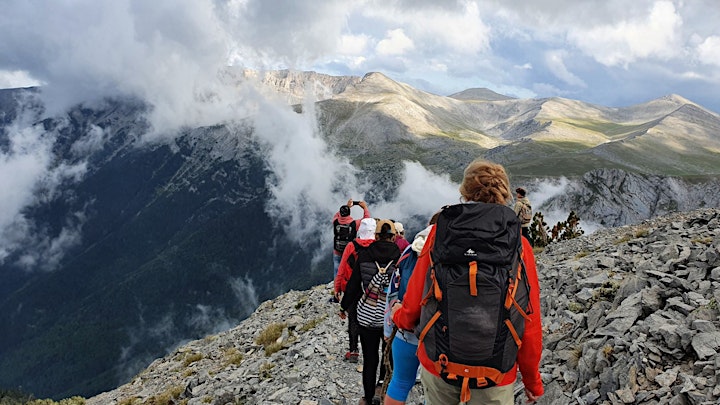 Audience:

This retreat is for anyone yearning to reconnect with nature, seek higher consciousness, and revitalize their life force. Whether you're seeking personal growth, a deepened spiritual understanding, or simply an adventurous and mindful escape, this experience has something to offer you.
Benefits:

On this retreat, you'll not only enjoy the magnificent natural beauty of Olympus but also engage in various practices and activities that will help you achieve higher consciousness and fresh perspectives on life. You will swim in rivers and under waterfalls, hike through breathtaking landscapes, and enjoy the camaraderie of like-minded individuals. This transformational journey will leave you empowered, invigorated, and ready to craft a more successful, joyful future.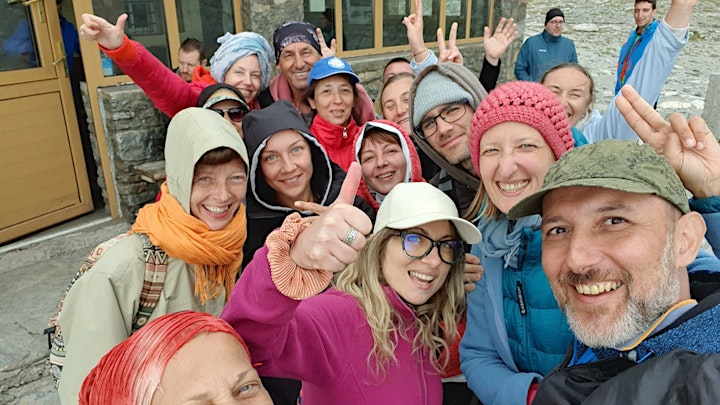 Agenda:

The retreat begins with two days near the sea (August 13 & 19), filled with practices, meditations, lectures, and ample time for relaxation. We will then venture into the Sacred Mountain of Greece (August 14-18), where we will engage in various practices, rituals, lectures, and meditations. Throughout the hike, we will visit a variety of spiritual sites, including the "Holy Cave", the plateau of the "Muses", the peaks of Olympus, the "Zeus Throne", and the "Prionia "area. The retreat concludes with a day of assimilation and reflection near the sea, where we will convert our experiences into concrete plans for our future lives.
Location:

Our journey begins at the Summit Zero hostel/camp in Paralia Litohoro, located at the foot of Mount Olympus, right in front of the sea. After our time near the sea, we venture to the sacred Olympus Mountain for five transformative days.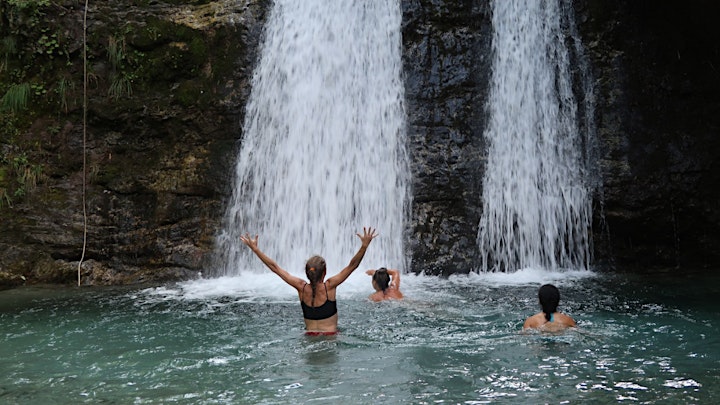 Organizers:
This event is organized by WoW Academy and Inner Spark, a team dedicated to promoting personal growth, inner peace, and harmony with nature. Our experienced facilitators will guide you on this journey of transformation, ensuring a safe and fulfilling experience.
Fee:
The total cost of participation for the 7 days Retreat is 395€ (seminar) + approx. 200€ (for accommodation & Food. This last amount can arrive to be more or a bit less according to your personal needs and desires regarding food. The accommodation & meals you will pay in the places of accommodation on your own when you will arrive there)
For more information, you can write to pablo@innersparklife.com
The following two tabs change content below.
Personal Development Master and Spiritual Guide in Inner Spark
Latest posts by Pablo Leon (see all)